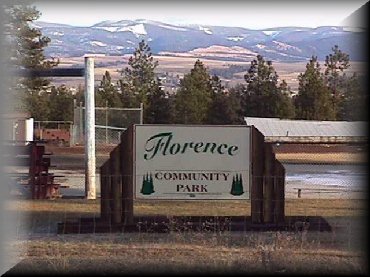 Florence Carlton School is a K-12 campus located in Florence, MT. FCS is located in the Bitterroot Valley, about 20 miles south of Missoula, MT.

Florence School has a great reputation for it's athletics and extracurricular programs. Our students and staff take great pride in maintaining our status as a courteous and respectful organization which sets high standards of excellence.

I have had the pleasure of teaching and coaching at FCS for 8 years. I have taught PE and Special Education for grades k-12. I currently teach Health & PE to grades 7-12, with emphasis on Physical Conditioning classes taught to grades 9-12. I have had involvement with football, volleyball and track. I currently focus on the throwing events in track.

I graduated from the University of Montana in 1991, and received a masters degree in Educational Technology from Lesley college in the spring of 2000.

Visit FCS home page: Click here!

HELLGATE HIGH SCHOOL

As of the 2000 - 2001 school year I am working with Missoula County Public Schools.
I teach and coach at Missoula Hellgate High School. I am currently teaching sophomore health enhancement and also directing a program called Reconnecting Youth.
I am coaching Football, Volleyball and Track!